This is another RGB LED Matrix ——PL-RM5050F18V12 we designed for customer.
PCB size 40mm width*80mm Length by LED Pitch 13.3mm with 18pcs,
SMD 5050 RGB LED ,drive by 1 pcs UCS1904 IC ,DC12V.
Button side there are 2 soldering pad input and output .
There are 2of 4mm diameter Hole are for installation use. It allows to drill screw or any other as you want,thickness of PCB 1.5mm.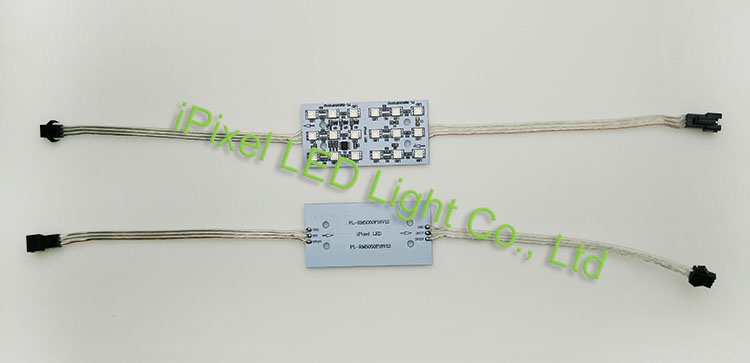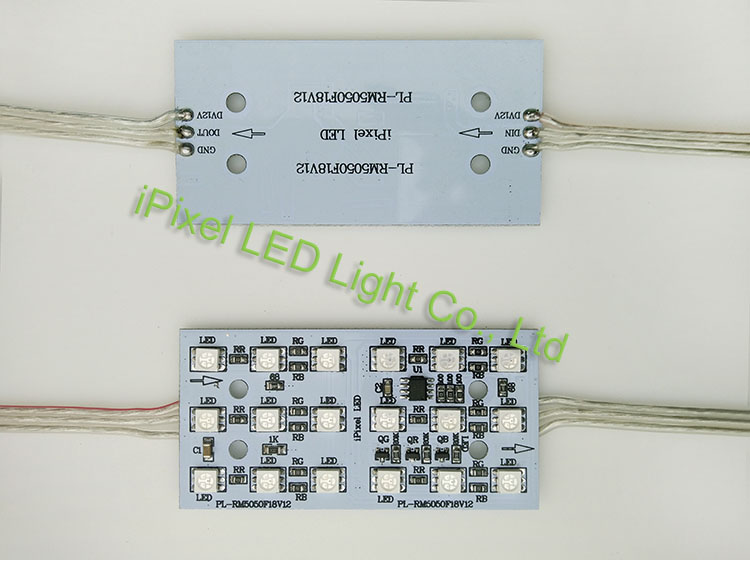 PS: we dont sell this products as it's designed for customer.