Customers often use the DMX led tube for the outdoor building,night club with 1 m length version.
This is the SPI addressable ws2812b /SK6812 led tube, 5050 RGB led chip, the length of the tube is 2m, solder by 2 pieces 1m PCB board, total 120leds, DC5v, 28.8w. The part number is :PL-TD50F60V5.
We put PU silicon inside of aluminum profile for weatherproof and there is milky white case on top of PCBA, both end of bar has a waterproof connector just be notice to make such custom item ,the risk is when one LED chip burn, the whole bar will stop working, so make sure you have basic LED knowledge and could fix it when defective happening and we saw when the tube light white color , the color mixed looks not perfectly as the white comes from R,G,B combination.
Meanwhile, you will see amazing full color from below video.(Bottom of the page)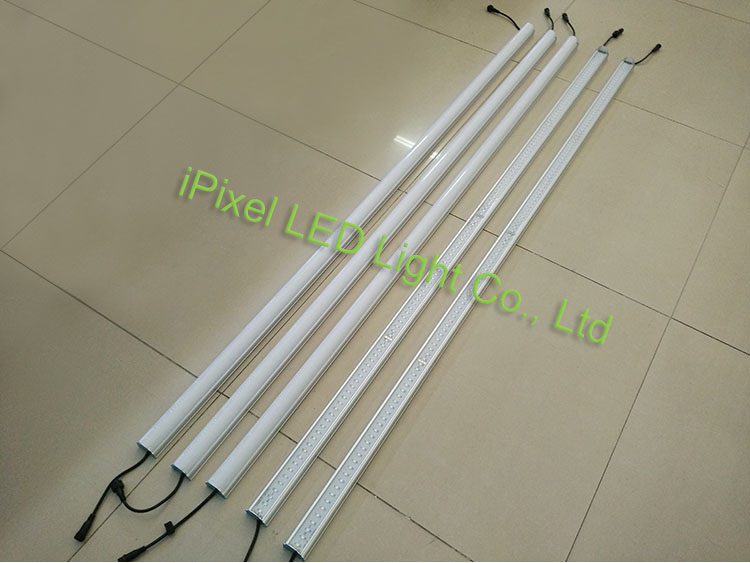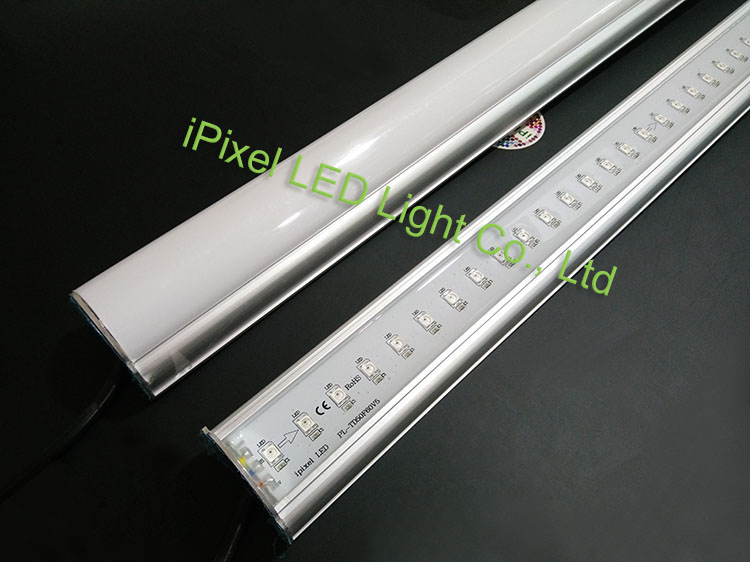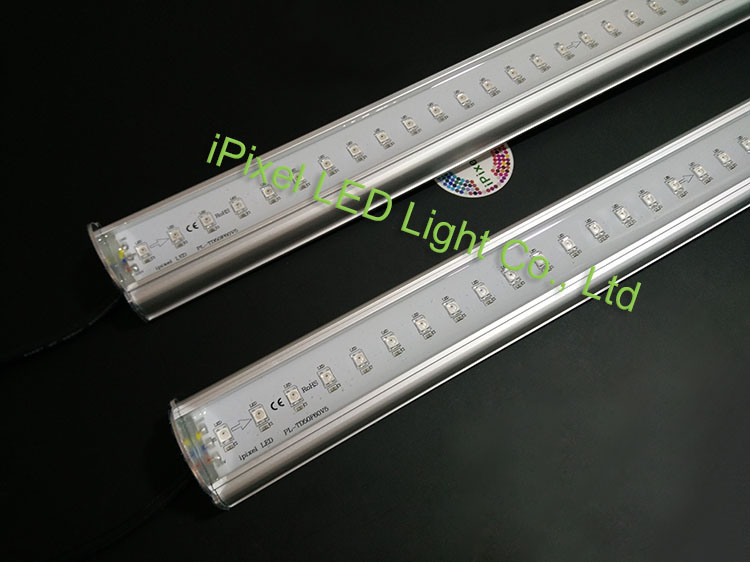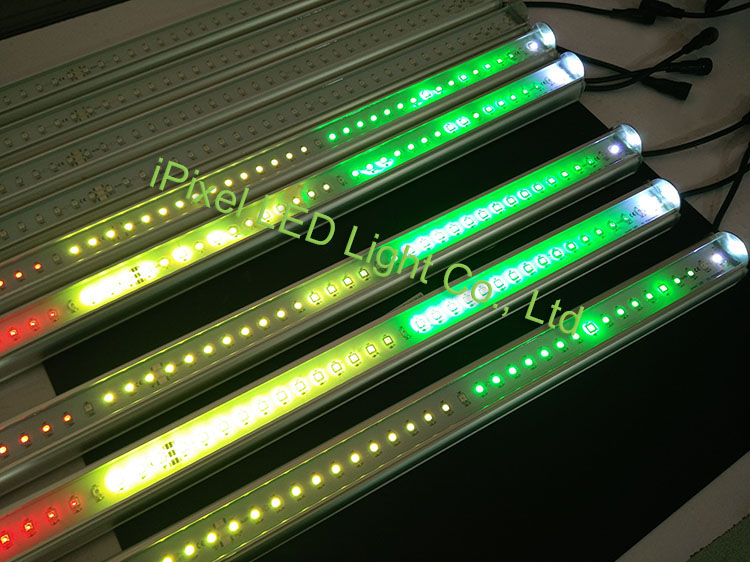 The Application Effects:
---