oh what fun it is to ride in a one-horse open sleigh...
With the song raise, Christmas coming, handclap, wow....
Merry Christmas!
Happy Christmas, hope you and your family also have a good Christmas!
Merry Christmas to everybody.
Jingle bells, Jingle bells, jingle all the
Our company also decorate all space for Christmas, everyone have a cute headwear.
Such as Christmas tree, reindeer, snowman, and so on.
The most important thing of course is Santa Claus and his gift bag.
Everyone loves Santa Claus, we tell him our wish, and hope it can come true.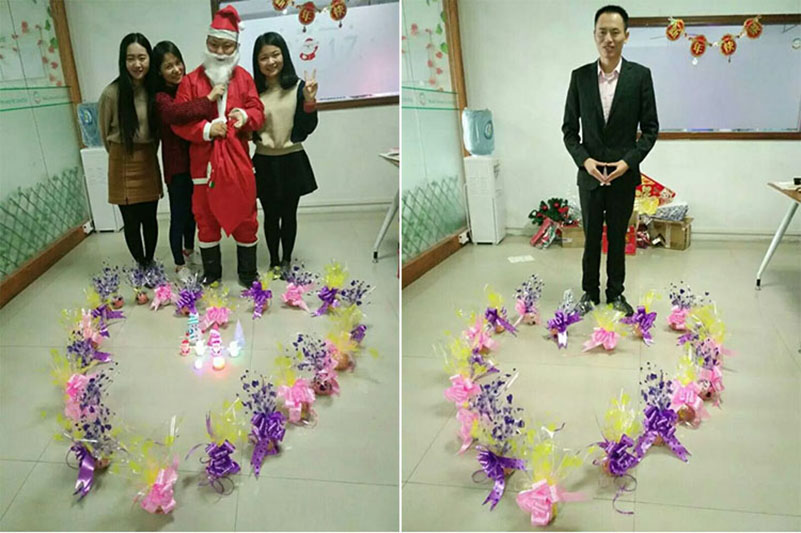 At last, Santa Claus give gifts to everyone.