KE Hotel Lighting
This Project Located G107 Rd Baoan District Shenzhen.
Daytime view of the building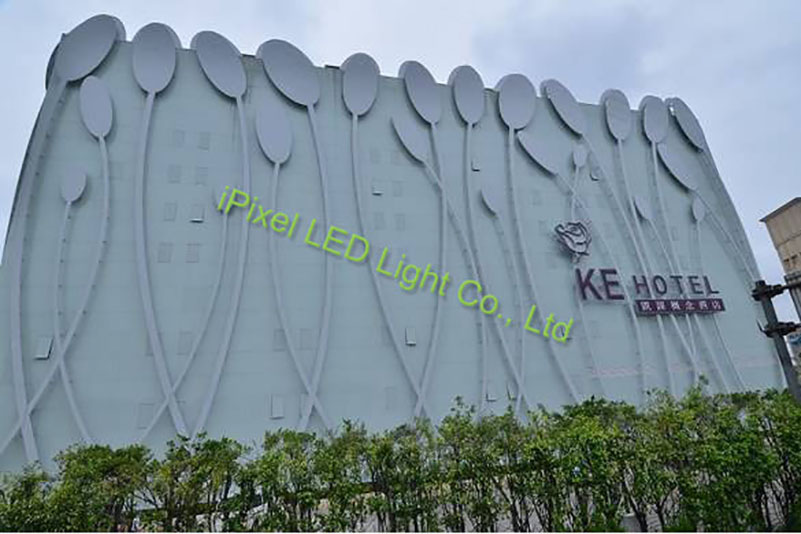 Night Time view another side of the Road
Close view Entrance of the Hotel
This building has 36 pcs of leaf (23 Leaf design in front side of wall),
White color painted on metal frame,
two of the side view clear Acrylic,
LED Pixel string light 6pcs SMD stick up on bacside of metal panel,
and flood the light to the wall,
Pixel Pitch 10cm only ,40pcs per group DC24V DMX signal,
Total Quantity 15000pcs .
It's a simple LED pixel lamp as you can find anywhere, but the Creative design of Building included this program
lights makes amazing animation attractive.